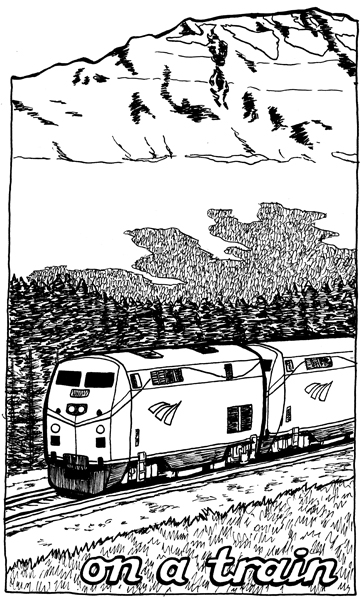 Most of you probably know about my other blog over on Society of Three Speeds. But fifteen years ago I started another other blog, one that you most likely don't know about!
On August 6, 2005, one day before my 30th birthday, I launched my Temporary Relocation Project blog. I had just created the Urban Adventure League blog two months before that, but I wanted a separate blog for my travels. And in those days, I did a lot of traveling. So much so that I toyed with the idea of having a "second home" other than Portland. I stayed in Tucson for the month of February 2005. My stay there soured that idea (and also diminished the Desert Southwest's appeal in my eyes), but I chose the term "Temporary Relocation Project" for that adventure. I liked the sound of it, so I used it for the new blog.
My mission statement from the first post:
I look at travel differently than most. Rather than dealing with airlines, hotels, package deals, and the typical touristy destinations, I like to get beneath the surface of the places I visit, and experience things on a more visceral level. I don't want to be a tourist. I want to integrate myself with the places I find myself in.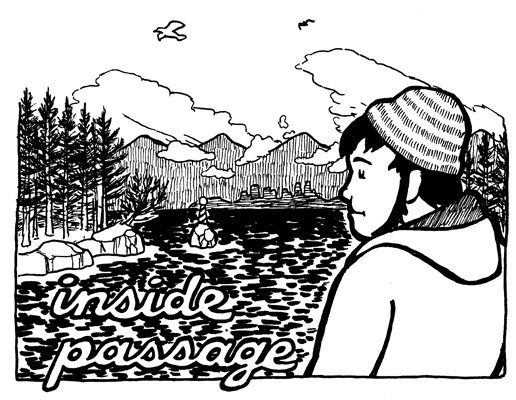 It's interesting to look back at that statement, since I still feel that, though I don't necessarily travel the same way I did back then. In the 2000's I did multiple cross-country trips by train (Amtrak and ViaRail). These happened almost yearly from 2000 to the start of the Temporary Relocation Project blog. These trips could be anywhere from a few weeks or up to two months. I would travel around the US and Canada by train and crash with friends and acquaintances I knew through zines and comics. It was an easier time for me to travel that way: Portland was still fairly cheap and I could either sublet my room for the time I was away, or not. And I was still young enough that the idea of crashing on folks' couches or floors still had a romantic appeal.
2005 saw two big trips: the winter one where I went to Tucson and also hit up other cities of the Mountain West, and the late summer into fall one which was yet another couple month train odyssey. I had hoped to make it all the way out Eastern Canada on this one, but I ran out of cash before I could get there. (I'd eventually get that way on a 2007 trip.) I made it as far east as Connecticut and Massachusetts before I had to turn around.
More significantly, this trip saw my first ever bike tour. After being an urban cyclist in Portland for four years, I really wanted to get into traveling by bike. But rather than choose a destination nearby, I headed to the Midwest to ride rail trails between Minneapolis and Milwaukee. Why there? Well, I had used Amtrak's Empire Builder train many a time since 2000, and I would see a rail-trail in Western Wisconsin (the LaCrosse River Trail) beside the tracks. It intrigued me, and I vowed to bike it someday. I figured that would be a good start to touring. (I'd ride this trail again with Pondero and GravelDoc in 2015, after that year's Lake Pepin Three Speed Tour.)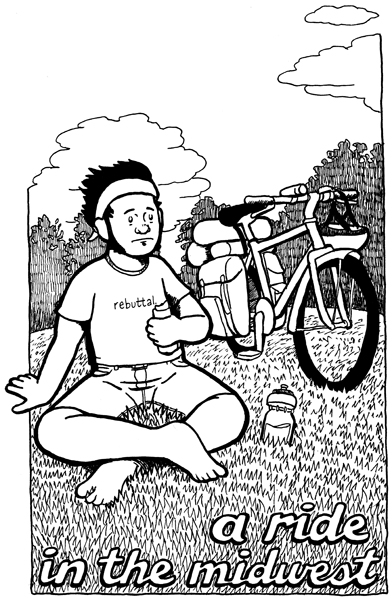 That tour was…interesting. I was using my beater mountain bike and camping with a cheap Target tent and the sleeping bag I had had since before I was a teen. I was too cheap/broke to buy a bike map and this was before "mobile devices", so I hastily made directional notes to get out of Minneapolis from a map in a bike shop. I got a bit lost in suburbia, then ended up surreptitiously camping behind a union hall in a small town. I kept on getting slow leaks in my rear tire (spoke poke) and that tire was a PITA to mount and unmount. I got that sitch "fixed" via a thorn proof tube and rim tape from a bike shop, but that bike shop made sure they humbled me down before I left. Still, I persevered and had an adventure. And despite the setbacks, I enjoyed touring enough that I'd do it again. And again. And again!
I blogged about that trip as much as I could while I was on the road. But since it was in the days before smartphones and WiFi everywhere, the updating was sporadic and short, whenever I could find an internet terminal in a cafe (remember when that was a thing?) or at a library or at a friend's house. I didn't finish writing up the trip until months later, when I put it all together in a zine, Temporary Relocation Project #1. (I haven't had it in print in years, maybe you'll find a copy in a zine library somewhere?) I thought the zine was okay, but some folks did not. An anonymous reader (of course) left me the nastiest takedown comment I had ever got in response to it. I'll admit that I was definitely more "punk rock, scam the system" in 2005, but "Worse Zine Ever"? C'mon.
I've obviously traveled more since then, though I'd only do these kinds of trips for a couple more years (besides the Cross-Continent Tour in 2011). Yet after that trip was over, I never returned to that blog. I would just post my travelogues on this blog instead. I doubt I'll ever go back to the Temporary Relocation Project blog again. Maybe someday I'll revisit that zine, or more likely compile the "bike tour" section into something new. As such, that blog languishes mostly unnoticed, except for one post: I wrote a little something about my hometown of Ansonia, Connecticut that still resonates with people to this day. Every few years I'll get a comment on it.
So take a look at my Temporary Relocation Project blog in all of its Blogger circa 2005 glory. It captures a distinct and different era of my life. Hopefully you'll enjoy it.